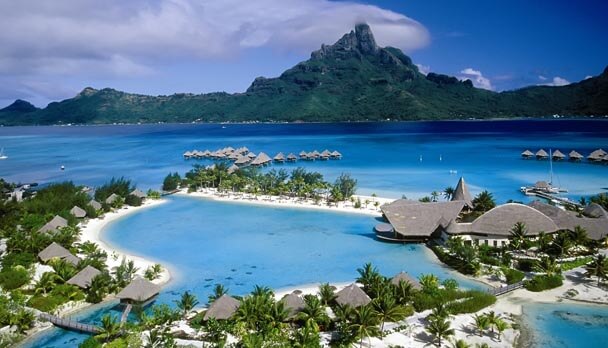 Picturesque beaches, crystal clear water and a bit of history make the Andamans the perfect choice for a laid-back, enjoyable vacation, with long treks, lazing around in the island backwaters and, for the more adventurous, deep sea diving. From the multicultural town of Port Blair to the pristine white beaches of Neil and Havelock Islands and the limestone caves of Diglipur, the Andamans offer something for every tourist. It has some of the most beautiful beaches in Asia which are right out of a tropical paradise movie or a travel magazine cover. These group of Islands are one of the most remote spots on the planet. This itinerary will give you an opportunity to explore into these beaches & have a relaxing laidback vacation.
05 Nights / 06 days | Tour Code: 030
DAY 01: ARRIVE PORT BLAIR
On arrival at Port Blair airport, our representative will receive and escort to the hotel. After check-in at the hotel and little relax, we will start the sightseeing with Anthropological Museum, which displays the tools, model habitats, art and handcrafts of the aboriginal tribes of Andaman & Nicobar Islands then from Anthropological Museum, we proceed to Corbyn's Cove beach. Light & Sound Show at Cellular Jail : In evening, we move for the Light and Sound Show at Cellular Jail where the saga of the freedom struggle is brought alive.
DAY 02: PORT BLAIR – ROSS ISLAND – NORTH BAY ISLAND (CORAL ISLAND) – HARBOUR CRUISE (VIPER ISLAND)
Today, after breakfast we will proceed for a full day cruising towards Ross Island, North Bay (Coral Island) and Viper Island (Harbour Cruise). Ross Island : First we start the exhilarating journey (by boat) to Ross Island, the erstwhile capital of Port Blair during the British regime, it now stands an imposing relic, with the structure almost in debris. A small museum displays photographs and other antiques of the Britishers, relevant to these islands. North Bay (Coral Island) : From Ross Island, we proceed for a joyful trip to North Bay island (Coral Island) offering exotic coral, colourful fishes and underwater marine life. We can view these colourful corals & underwater marine life via in glass bottom boat and snorkeling (optional). Harbour Cruise (Viper Island) : Afternoon, we proceed for a cruise of harbour, the panoramic view of seven points from sea i.e. harbour, floating docks, etc including a trip to Viper Island the place of execution.
DAY 03: PORT BLAIR – HAVELOCK ISLAND
Today, we start our journey towards Havelock Island via ferry from Port Blair Harbour. On arrival at Havelock Island, our representative will receive and escort you to check-in to the resort. Optional leisure activities at Havelock Island: Snorkeling trip to Elephant Beach: Rs.750.00 Per person (includes of Private Boat, Guide & Snorkeling equipment)
DAY 04: HAVELOCK ISLAND- PORT BLAIR
After breakfast, we proceed to Radhanagar Beach (Beach No. 7), the Times Magazine rated the finest beach among the best beaches in Asia. It is an ideal place for swimming, sea bathing and basking on the sun-kissed beach. After noon we proceed back towards Port Blair (via ferry) and overnight stay at Port Blair.
DAY 05: PORT BLAIR – CITY SIGHTSEEING – SHOPPING
After Breakfast, we take you for the tour of Port Blair city which covers Cellular Jail (National Memorial), Chatham saw mill (the oldest and biggest mill in Asia), Forest Museum, Samundrika (Naval Marine Museum), Science Centre, Gandhi Park, Marina Park, Andaman Water Sports Complex. Shopping: At evening, we proceed to Sagarika ( the Govt. Emporium of Handcraft) and local market for shopping.
DAY 06: DEPART FROM ANDAMAN ISLANDS
Drop to Port Blair / Harbour for Return journey with wonderful holiday memories.