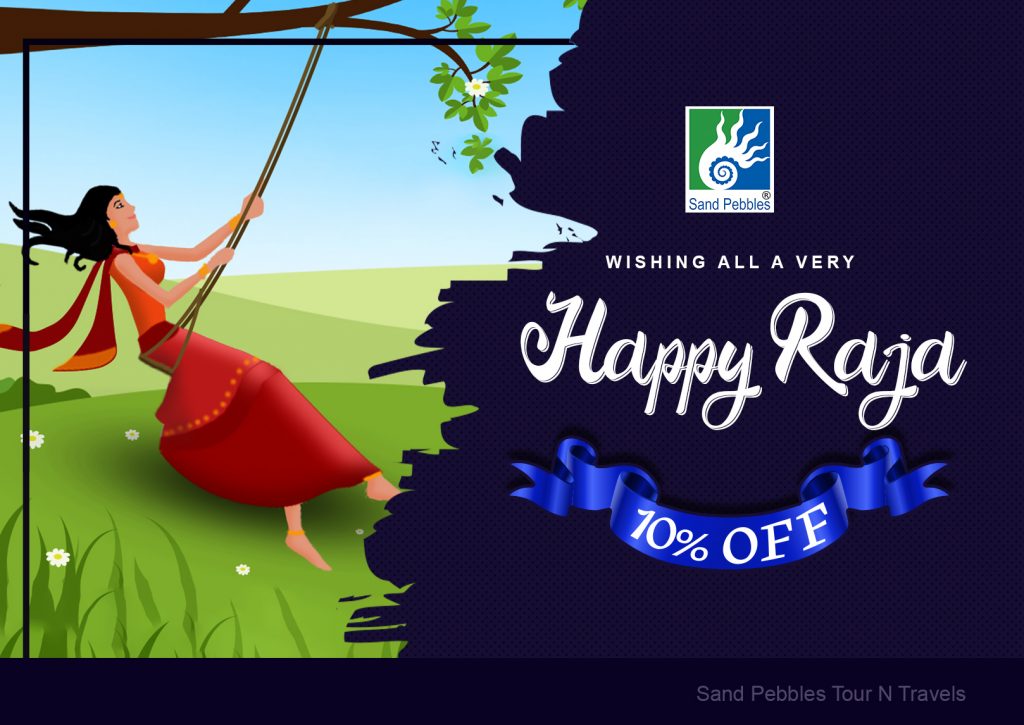 Ever witnessed something where there's a festival to celebrate the womanhood? Welcome to Odisha, defying the social taboo, there's a festival named Raja to celebrate the womanhood. The festive occasion offers a delicate balance of dancing, singing, varieties of food, & tradition, resulting in a smorgasbord of things to do. Certainly, it's a holiday experience taken to another level.
The icing on the cake is Sand Pebbles Tour N Travels is offering exciting packages to add that delicacy in the festival of Raja. And, what could be a better way than travelling to different parts of the state to experience the celebration with your loved ones?
To keep the festive spirit high, this time Sand Pebbles Tour N Travels offering flat 10% discount on bookings, for a pleasant stay and journey with more than 60 branded luxury vehicles. Whether you need a Sedan, SUV, or high-end luxury car, we assure you that you can find the ride of your choice with just at a click.
Book your trip to Odisha with Sand Pebbles Tour N Travels & take home, memories that you'll cherish for a lifetime. Call: +91-993.702.7574 for booking.