sanctuaries tour odisha tour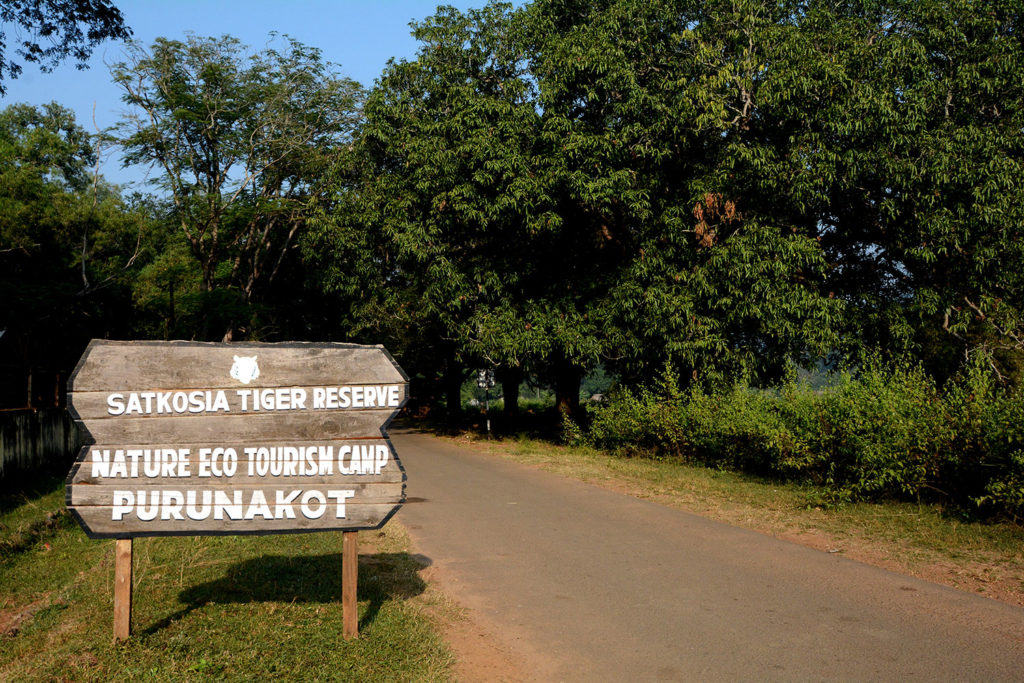 Day 01 : Arrival Bhubaneswar
Arrival at Bhubaneswar Airport / Railway Station and transfer to hotel. Afternoon visit to Nandankanan Zoo ( Closed on Monday). Evening free at Ekamra hata ( The craft market). Night stay at Bhubaneswar.
Day 02 : Bhubaneswar – Chilika At Barkul
After breakfast check out from the hotel. Visit to Chandaka Elephant Sanctuary. The Sanctuary is a colourful blend of Semi-Evergreen forest, Bamboo brakes and lush green mixed forests. The jungle is place for the wild Elephants, which takes the pride of being the Flagship species of this forest. Later in the afternoon drive towards Chilika at Barkul. Stay at Resort.
Day 03 : Chilika
Morning visit to Chilika Lake at Barkul, enjoy boating services, visit Kalijai Temple in the heart of Lake & view Migratory birds (Found from October to March) at Nalabana bird sanctuary (visit restricted up to permitted area). Later to Odi Art Museum ( Closed on Thursday), Overnight stay at Resort.
Day 04 : Chilika – Satkosia
Check out from Barkul Resort in the morning & drive towards Satkosia via Angul. Check in & afternoon trekking along the nature's trail. Dinner and Overnight at Satkosia.
Day 05 : Satkosia – Bhitarkanika
After breakfast take the boat cruise at Satkosia Gorge where you can come across plenty of Mugger and Gharial along the sand banks. Drive towards Bhitarkanika. Check-in to our Resort. Have lunch. In the evening enjoy the campfire with Snacks and Dinner. Overnight at Sand Pebbles Jungle Resorts.
Day 06 : Bhitarkanika
After a delicious home style breakfast, visit to Bird sanctuary, trekking to hunting tower of Ancient King, cruise to different creeks on countryside boat approved by Wildlife Department, to spot crocodiles. After lunch visit to museum and project area. In evening enjoy the camp fire with Snacks and Dinner. Overnight at Sand Pebbles Jungle Resorts.
Day 07 : Bhitarkanika – Bhubaneswar.
After a delicious home style breakfast drive towards Bhubaneswar. Visit to local temples of the city like: Lingaraj Temple, Rajarani Temple, Mukteshwar Temple. If time permit visit to Khandagiri & Udayagiri Jain Caves. Night stay at Bhubaneswar.
Day 08 : Bhubaneswar (Departure)
After breakfast drop at Airport/Railway station for onward journey.
Odisha has  a lot of forest cover which has been denuded lately. But even today, one of its greatest attractions is its vast expanses of unspoiled natural landscape that offer a protected yet natural habitat to the state's incredible wildlife. There are many wildlife sanctuaries in Odisha like Simlipal National Park, Chilika Lake, Bhitarkanika Wild life Sanctuary, Nandankanan Zoological Park, Ushakothi Sanctuary, Satkosia Sanctuary, Baisipalli Wildlife Sanctuary, Ambapani Sanctuary, Khalasuni Sanctuary and Balukhand Sanctuary, etc. Visit Odisha and explore the exclusive flora and fauna with sanctuaries tours Odisha
Bhitarkanika Wildlife Sanctuary:
Spread over an area of nearly 672 square kilometers, it is located under Kendrapara district of Odisha. The major fauna in Bhitarkanika are – leopard, fishing cat, hyena, jungle cat and many more. Enjoy the Wildlife tours Odisha boat cruises.
Similipal National Park:
Located about 320 kilometres from state capital Bhubaneswar in the north-eastern part of Odisha, Simplipal National Park in Mayurbhanj district, was declared a reserve forest for tigers in the year 1973.
Chilika Lake:
Brackish water coastal lagoon on the Bay of Bengal and located on the south of the mouth of River Mahanadi River, Chilika Lake is the largest coastal lake in India.
Nandankanan Zoological Park:
Nandankanan Zoological Park, established in 1960 over an area of 14.16 square kilometres is located in the Khurda district of Odisha in the outskirts of capital city Bhubaneswar.
Satkosia Sanctuary:
The Satkosia Sanctuary is an oasis of idyllic green that sprawls across a generous expanse of 745.52 square kilometres in districts of Angul, Nayagarh and Phulbani. The sanctuary came into being in the year 1976 and is a hit with all nature lovers, wildlife enthusiasts and adventure freaks.
Other Sanctuaries:
There are so many other sanctuaries in different regions of Odisha like, Gahirmatha Marine Sanctuary, Chandaka-Dampara Wildlife Sanctuary, Balukhand-Konark Wildlife Sanctuary, Hadagarh Wildlife Sanctuary, Baisipalli Wildlife Sanctuary and many more……