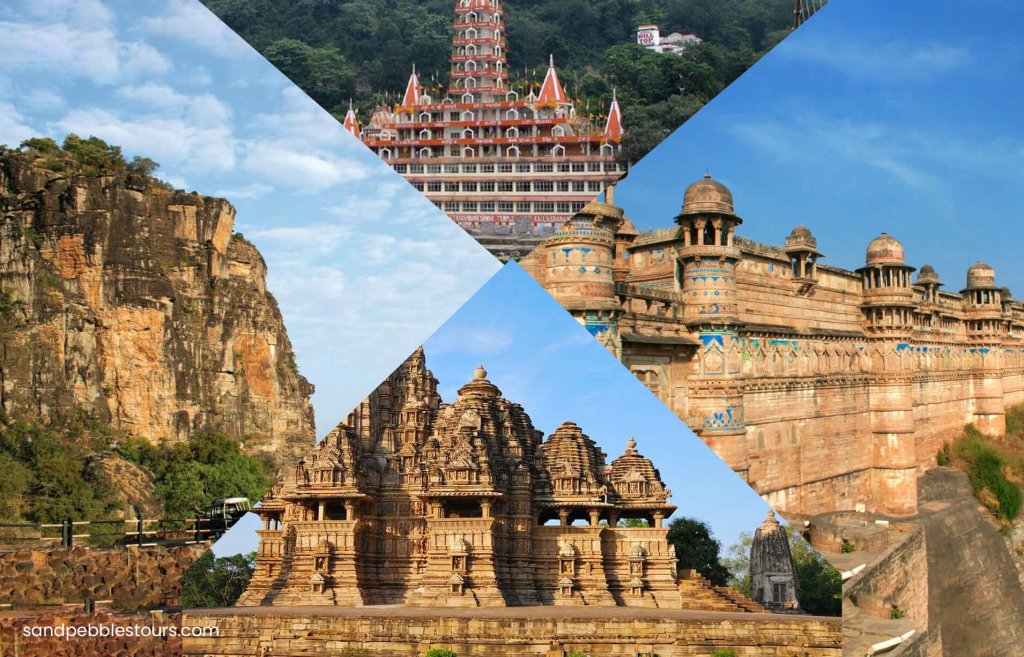 Studded with heart capturing waterfalls, scenic sites, large mountain range and lush green hillocks, Pachmarhi has been harmonized the status of Queen Satpura hill range. With our Pachmarhi Tour Package, you'll get to experience the true beauty of nature, wildlife & richness of flora & fauna. This place was discovered by officer of the British reign, Captain James Forsyth in the year 1862. He got so much attracted towards the beauty of Nature in its purest form that he constructed the bison Lodge here. He wrote the book "The Highlands of Central India" in which he has described the beauty of Pachmarhi and its myriad expression. The Pachmarhi Tour Package is customizable as according to the specific needs of our pleasant customers.
Pachmarhi has a very mild and enjoyable climate throughout the year. The summers are pleasing followed by the monsoons which make the weather more enjoyable. However, best season to visit is from October to June. Pachmarhi has various nature drops, striking greenery, impressive scenic views, waterfalls, streams and exceptional wildlife like The Bori, Satpura famous tiger reserve. The Pachmarhi Tour Package contain a detailed itinerary and is customisable. The place also consists ancient history with its remarkable cave paintings in the forests which are estimated to be around 10,000 years old. Our travel agents made sure to cover all the major aspects and things to see and do in the city in our Pachmarhi Tour Package.
04 Nights Program | Tour Code: 162
DAY 01:
On arrival at Bhopal/Jabalpur airport or railway station, transfer to Pachmarhi. It will be approx. 05:00hrs long journey to reach queen of Satpura hills. Pachmarhi hill station is located on Mahadev hills of Satpura ranges in Central of Madhya Pradesh. On reaching Pachmarhi, relax at hotel and do some local walk in local shops & market place. Overnight at hotel in Pachmarhi.
DAY 02:
Begin your day with breakfast and get prepared for Pachmarhi sightseeing. There are many point to visit during Pachmarhi sightseeing like Pandav Caves, Jata Shankar, Bade Mahadev, Chote Mahadev, Gupt Mahadev, Dhoopgarh, Bee fall, Handi Khoh, Duchess Fall, Apsara Fall, Reechgarh etc. It is not possible to cover all the points in single day sightseeing so make a plan for visit and work accordingly.Overnight at hotel in Pachmarhi.
DAY 03:
On this day you hire a gypsy to cover those points where taxi cars are not allowed like Dhoopgarh, Bee-fall, Apsara fall etc. You can cover all such points in single day on gypsy. Overnight at hotel in Pachmarhi.
DAY 04:
Do full day Pachmarhi sightseeing. On this day you can visit the remaining points or go for Chouragarh temple sightseeing which is located on hill-top and requires one full day with hard work. It is a small temple on hill top, accessible by foot-steps. Overnight at hotel in Pachmarhi.
DAY 05:
On this day you leave Pachmarhi and drive to Bhopal or Jabalpur for departure. Depending upon your train/flight time, you can plan-out en route destinations visit like on way to Jabalpur you may visit Bhedaghat or on the way to Bhopal, you can visit Bhimbetka Rock Shelters & Bhojpur temple.