The Most Experienced Local Travel Agency In Odisha
Visitors come to Odisha for any number of reasons. Some to experience its history and architecture, others for the religious experience, many to tour its natural beauty, and some for business.  Whatever the reason, there is no better way to travel the area that with the convenient and affordable services of a knowledgeable local travel agency Odisha. 
Sand Pebbles Tours is a local travel agency Odisha that knows the area intimately and is committed to delivering the highest level of customer service to every client.  Visitors to the area who desire to experience the best that Odisha has to offer will discover more with the agency. Sand Pebbles Tours has in-depth local knowledge and connections throughout the region that ensures every visitor has an unforgettable experience.
The agency offers a wide selection of Odisha tour packages that are sure to excite, inform and entertain. From tours to discover the history of Odisha to exploring northeast India and beyond, or for international travel packages, the highly experienced travel agents can make any arrangement quickly and efficiently.  Below is a sample of some of the more popular packages, any of which can be customized to meet the specific interests of any group.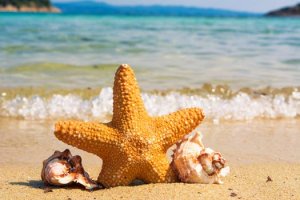 Sanctuaries of Odisha

Odisha Tribal Destinations

Spiritual Tours in Odisha

Exclusive Wildlife Tours

Odisha Beaches Tours

Honeymoon Tours

Odisha Textile Tours

Odisha Buddhist Destinations
For the business traveler, the agency understands that fast, prompt and professional service is required.  It can provide efficient transportation to any destination in the area and arrange for corporate outings or excursions.  Sand Pebbles Tours provides dependable transportation services so that the business executive can focus on the important details of their business.
Serving satisfied customers for over fifteen years, Sand Pebbles Tours has been recognized by India's Ministry of Tourism as an experienced travel agency that consistently delivers top quality tour services and achieves the highest level of customer satisfaction.